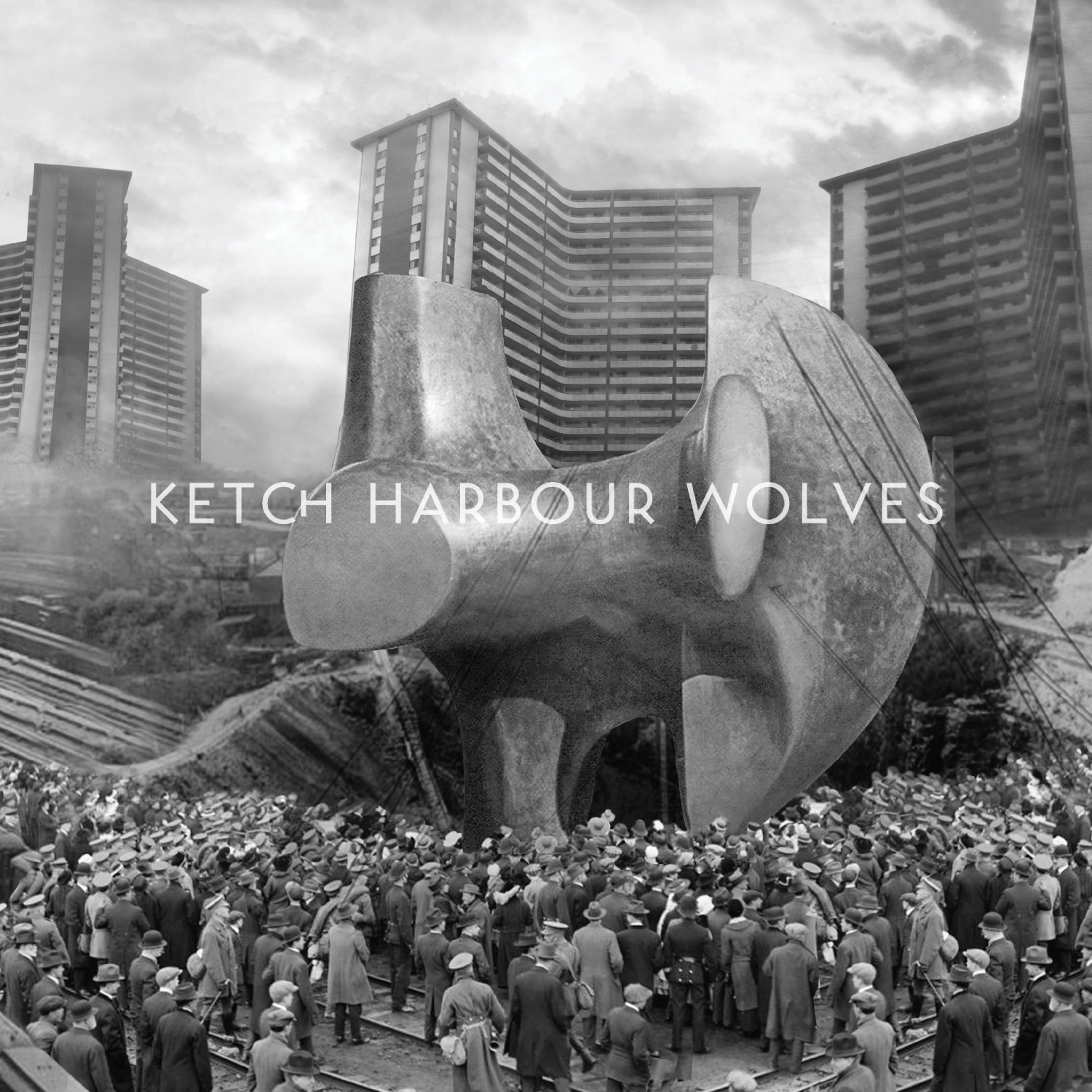 PURCHASE
Purchase Queen City: Volume Two by Ketch Harbour Wolves in digital (MP3 + FLAC) or compact disc (CD + MP3 + FLAC) formats direct from Dead Calm Records. All transactions are handled securely by PayPal. Prices listed in $CDN and include taxes and shipping. Shipped from TORONTO ON Canada by Dead Calm Records.
Please contact ariel@deadcalmrecords.ca for more information on custom orders and shipping.
QCV2 FULL ALBUM STREAM
NEW ALBUM
"QUEEN CITY: VOLUME TWO"
RELEASED TUESDAY JULY 21 2015
Ketch Harbour Wolves released their latest album "Queen City: Volume Two" on Tuesday July 21 via Dead Calm Records in Canada.
Queen City: Volume Two finds the Toronto band entrenched in the somber mythology of their home city. The album, written and recorded by Ketch Harbour Wolves in Toronto, Ontario, CANADA, is the second instalment in the Queen City series and marks the band's third full-length release. Queen City: Volume Two explores Toronto's past, present and future in a baroque-indie-rock map of songs. Thematically the album stretches along the belly of the Queen City from the Toronto Islands to the underground rivers of Niagara Street, into the heart of Nathan Philips Square, through the city's Victorian neighbourhoods and the towers of St. Jamestown, coming to rest with the mysteries of the Don Valley and the Toronto Necropolis.
QCV2 ALBUM DETAILS
QUEEN CITY: VOLUME TWO
Dead Calm Records DCR005
Release Date July 21 2015
TRACK LISTING
1. Diving White Horses (2:36)
2. Queen City Believes You (3:20)
3. Niagara Street (3:29)
4. Civil Elegies (3:53)
5. Millicent Street (3:12)
6. Sister (4:53)
7. Sibelius Park (4:59)
8. Amber (3:42)
Total album run time: 30:11
Recorded by Ketch Harbour Wolves at Winona Sound, Toronto, Ontario CANADA
Additional synthesizer on Queen City Believes You by Kristjan Bergey
Cello on Civil Elegies & Sibelius Park by Shane Neill
Mixed by Jonathan Tyrrell at Winona Sound, Toronto, Ontario CANADA
Mastered by Harris Newman at Grey Market Mastering, Montreal, Quebec CANADA
All Songs Written & Performed by Ketch Harbour Wolves
Lyrics by Jonathan Tyrrell
Album design & layout by Liam Brown
KETCH HARBOUR WOLVES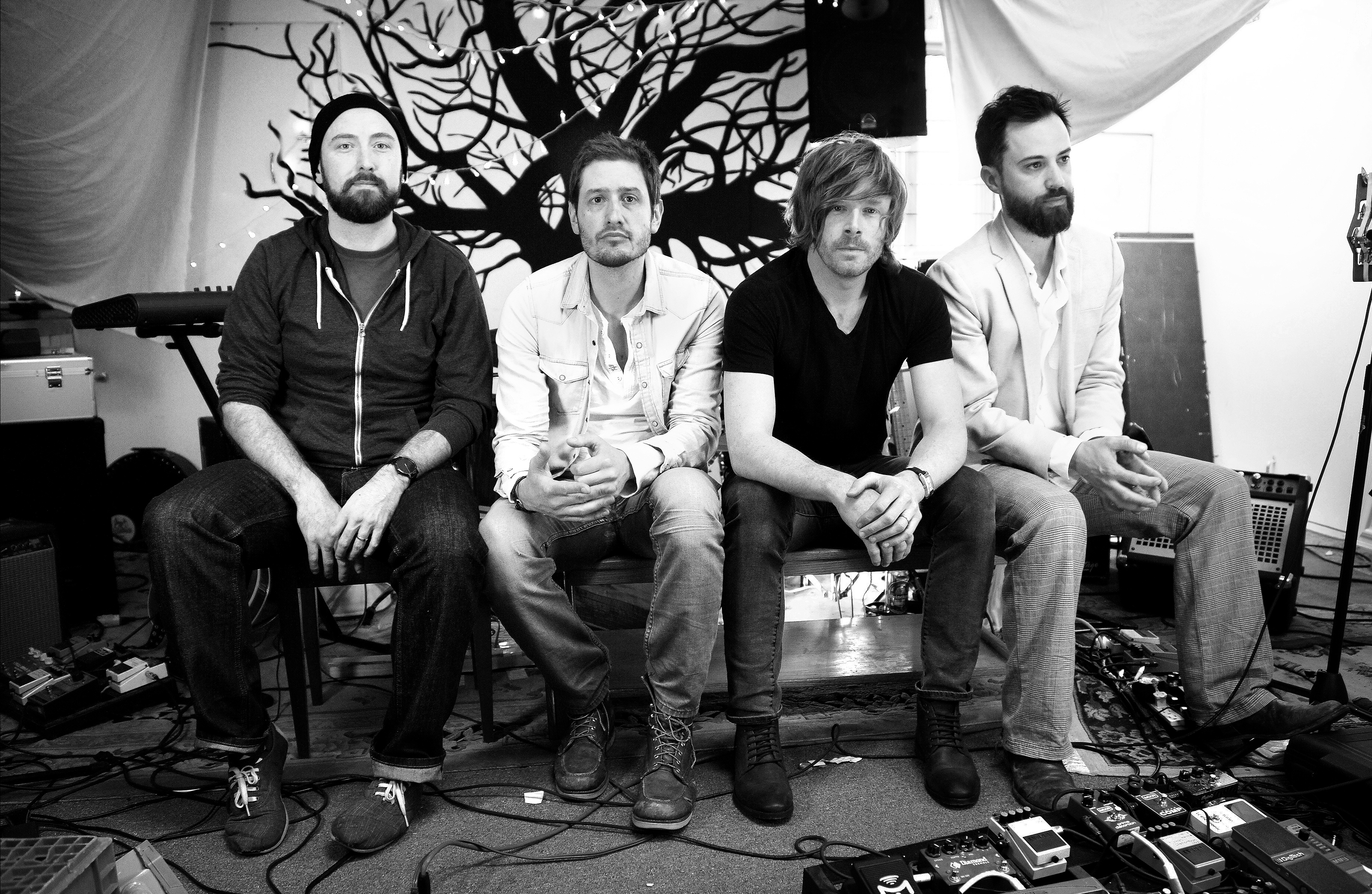 Left to right: Liam Brown, Jonathan Tyrrell, Scott Winter, Brian UrbanikPhoto credit: Scott Gorman 2015
Ketch Harbour Wolves are Jonathan Tyrrell (frontman, lyricist, composer), Liam Brown (guitar and supporting vox), Brian Urbanik (drums), and Scott Winter (bass). The band writes and records music in Toronto, Ontario CANADA and releases recordings via their independent label Dead Calm Records.