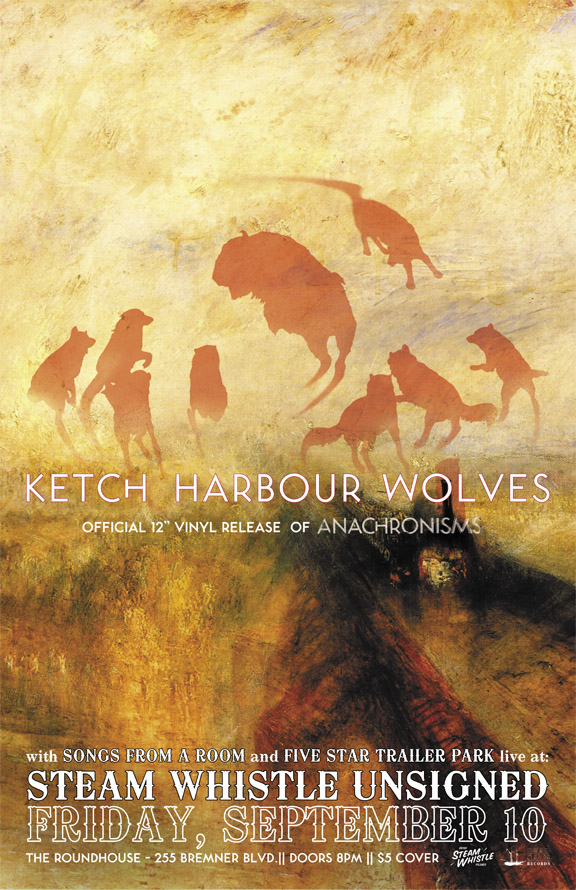 Anachronisms is now ready for consumption in 12″ vinyl format.
Beautiful, warm 180g vinyl.
Access to digital embodiments come alongside.
Come celebrate.
Meet you at The Roundhouse.
-Ketch-Harbour-Wolves-

Ketch Harbour Wolves Official Anachronisms 12″ Vinyl Release performance at the Steam Whistle Unsigned Series this Friday (Sep. 10) at the Steam Whistle Roundhouse (22 Bremner Blvd, Toronto) with Songs From A Room and Five Star Trailer Park. Doors 8:00 pm. $5 cover.



Show Details